Transporters is bus and coach management software that helps vehicle operators streamline their business and maximise their revenue. 
We help your transportation business be the best it can be.
Take bookings online and manage them in the same place as your phone, walk in, and contract jobs.

Automate your enquiry management, deposit and balance payment, invoice management, and customer communication.
Assign jobs, get prices, track driver hours & other costs.

Track pay, commissions, invoices, bonuses, and time off.

Simple GPS tracking for all your journeys. All your customer communication in one place.
Automatically track and chase deposits and balances.
Take payments online or via traditional methods.
Record all invoices and payments and easily sync with your accounting systems
Our standard package is 100% FREE

The Professional package provides additional benefits for larger companies at a low monthly rate.

Get access in 5 minutes, automate your business in less than one hour. What are you waiting for?
Maximize revenue for your coach and minibus business.
Full automation allows your transport business to run as smoothly as possible, maximizing revenue.
Our system also allows you to join our driving network automatically if you desire more bookings
Our software keeps the details of your coach & minibus operations on one platform, saving you the time and hassle of tracking everything manually.
Our system allows you to store invoices, manage drivers and buses, keep track of billing, and much more - all from one place!
Be better than other coach and minibus companies.
In an increasingly technological world, our software allows you to be a coach and minibus operator that is a step ahead of the competition.
Quick and Simple Booking Process
Your Customers will be able to submit a request on your website day or night.
Enable automatic pricing and instant bookings, or send quotes out manually, the choice is yours.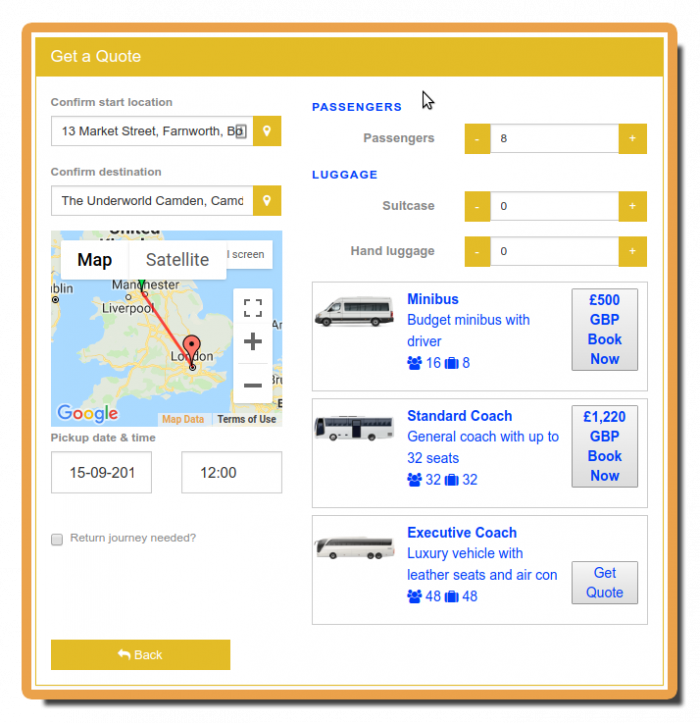 Our wordpress plugin lets you easily add the booking forms to your wordpress website with no technical knowledge.
And our iframe widget is just as easily, providing support for all other websites.
You can have the form on your site in less than 5 minutes.
Check out the video below for a quick overview or click the orange button to see run through thebooking process yourself.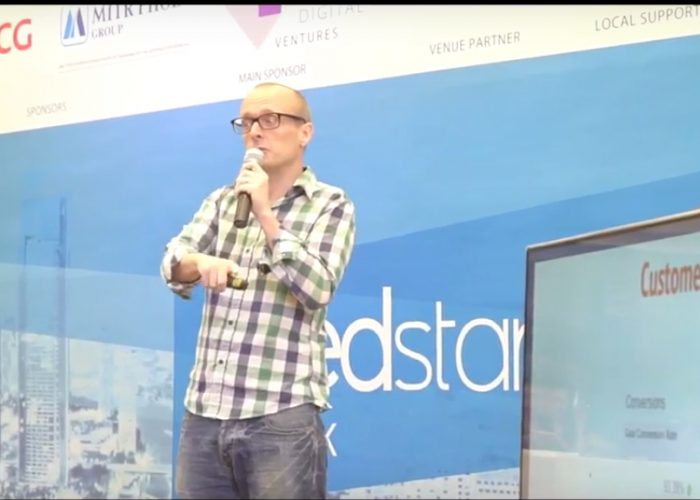 Our experienced team have spent a combined 30 years serving the group transport industry, winning awards and recognition for our work so far.
We know how things work and have built Transporters to take the pain away from running your business.
Discover many outstanding features, such as pricing calculators, driver allocations and accounting synchronisation.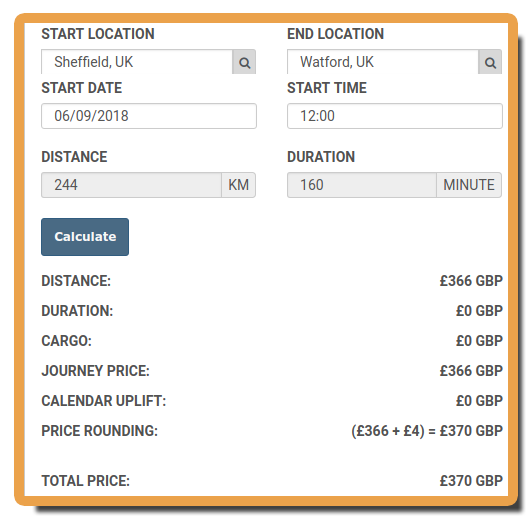 Our advanced pricing calculator can either be used as an internal tool or to enable instant online pricing.
Choose between distance based rules, journey time, fixed duration charters, point to point rates or any combination of these. 
However you like to price your jobs we have you covered.
Regional, time and date based adjustments mean you can also adapt for the more complicated journeys.
Driver & Vehicle Allocations
Quickly and easily assign drivers and vehicles to journeys,
while automatically avoiding scheduling conflicts.
Choose to send job sheets by email or SMS or print them out if you prefer.
Drivers can use our mobile app to access all their jobs on the move.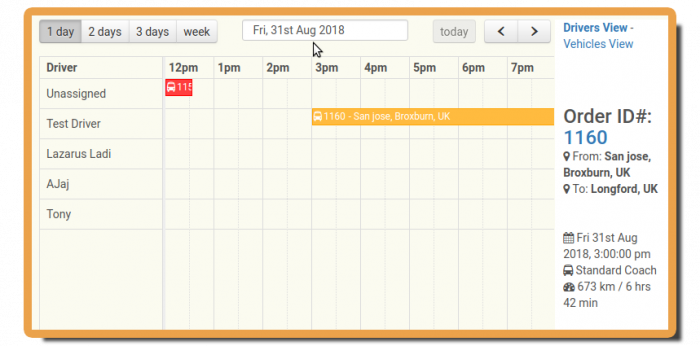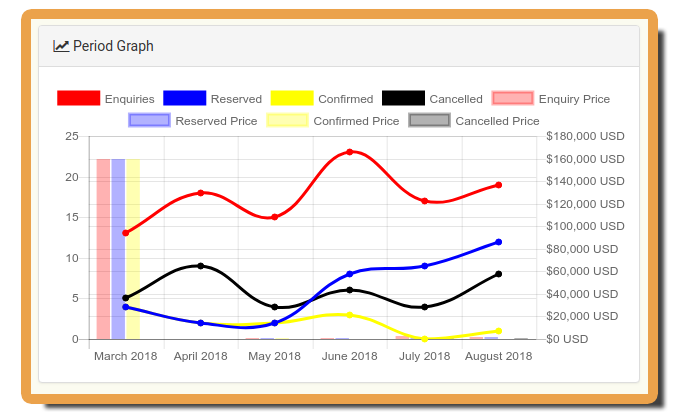 Syncs With Your Accounting System
Invoices are generated automatically and updated the second that customers make an online payment.
Invoices can Sync with a number of the most popular accounting solutions, meaning your finances are always up to date.
Support center
A wide range of help guides and frequently asked questions are explained in our online help desk, allowing you to quickly find the answer to most questions.
Regular updates
We are constantly improving Transporters with new updates coming out every single week.

These updates are included free of charge in every package, meaning you always have the best available version that keeps getting better and better!
Fully Managed
Transporters is provided as a fully managed solution with nothing to install and all maintenance managed for you.

This gives you the benefit of a first class IT team handling everything to keep your data secure, safe and backed up.
Over 1500 operators in over 120 countries
turned to Transporters
to help manage their business
Just take a look at what our clients say about us. We thank them a lot for their support in our product.
220% Increase in our Conversions
Not only has Transporters.io brought us considerable improvements in our website conversion rates the backend system is so easy to use that our office efficiency has improved dramatically.
Justin Constable
TNA Bus Hire
Amazing Time-saver
It has taken me 30 years in the industry to find a solution which is simple to use yet gives my business as much efficiency as Transporters.io does. It saves us time and gives a better experience to both our customers and staff.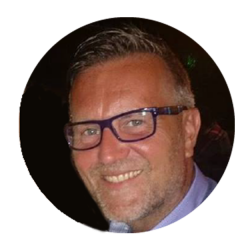 Craig Currie
Coach Hire Specialist