July 26, 2017 7:19 am
Australia's largest online transport management company is using Transporters.io
BusCharter.Com.Au is an online transport management company which operates nationwide and offers a number of different services from minibus hire with a driver to full size coach hire. Their price match guarantee backs up their claim to be the best value bus hire in Australia.
The company is comprised of multiple websites offering different services in different locations and all requiring an easy to use online booking system. One of the largest challenges was finding a software system which could accept bookings from multiple websites.
During 2016, the owners of the company faced a difficult decision when in addition to other day to day software issues it became apparent that their data was no longer secure. Even after considerable investment into their software solution, when they realised that their software providers were not acting in their best interests the search for a new solution had to begin.
Their introduction to Transporters.io came as an industry recommendation and it quickly became clear that the Transporters software could solve a lot of their current issues.
The problem:
Data security
Booking system inefficiencies
Poor quality customer service
The solution:
After going back into the market and talking to a number of transport management software providers the management team at BusCharter.Com.Au decided to commit to Transporters.io.
There were a number of reasons for that decision including the flexibility of the Transporters system to be installed as a plugin on WordPress. Our previous system required us to use the software company's own website CMS which was very restrictive and made many online marketing tasks more difficult than they need to be.
As BusCharter.Com.Au operate on such a large nationwide scale, we are constantly needing upgrades and improvements to our booking system to ensure that we can keep up with market demands, a service which Transporters.io willingly provides. We are committed to giving our customers the very best service available and that has to start with the very best booking system.
The move to Transporters.io has now put us back in the position of being the very best bus hire service in Australia, a position which we felt was slipping due to the previous inadequacies of our booking system.
Our website conversion rates have increased considerably and the new booking system is much easier to use. But the biggest bonus for the management team at BusCharter.Com.Au is the security of their data and professionalism of the Transporters.io team.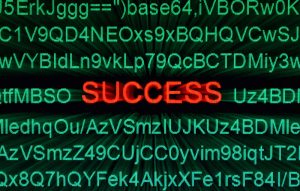 Tags: buscharter.com.au