Join hundreds of other coach & minibus hire companies around the world who are supercharging their business with Transporters.io
Transporters.io is the world's fastest growing booking & management software for bus & coach companies..
You can automate the management of your coach hire business in less than one hour and if your website uses the WordPress CMS then you're just a few clicks away from installing the online quote form onto your website too.
Our customers benefit from more bookings, less admin, lower marketing costs & ultimately more profit…
What does the system enable me to do?
Get Online Quotes with the industry's highest converting quote form – our state of the art quote form integrates with Google Maps & uses predictive search
Automatically assign drivers and vehicles to jobs
Issue invoices, chase payments and sync with many popular accounting software platforms
Automate quotes, bookings & payments using your existing price rules
Login to your system anytime from anywhere – see the amount and value of bookings for any day, week or month
Is Transporters.io right for my business
Transporters.io is the ideal end to end booking & administration solution for coach, minibus, taxi and private hire companies.
Our platform not only makes your existing business easier but it helps you to grow your business by linking into our Global Booking Network*
The Global Booking Network links transport companies all over the world making any company an international company and enabling you to offer transport solutions in both your existing location and any location where there is a Transporters.io affiliate. Read more about the Global Booking Network here.
Whether you're a small owner operator or a multi national enterprise, Transporters.io has a plan for you, starting from completely free to our enterprise package.
Some of the largest and most successful coach hire companies in the UK & Australia are using the Transporters.io booking system – Read their testimonials here
Wade O'Shea – TNA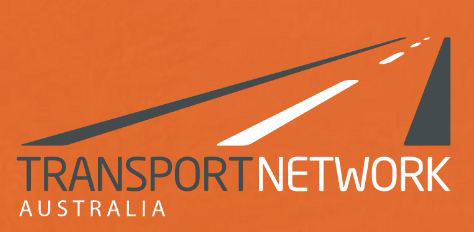 Steve Davies – Select Coach Hire

What makes Transporters.io different?
Unlike many other platforms on the market, getting started is easy with our WordPress plugin and self help system you can install the quote form on your website without the need for external help.
Our system has been developed and tested by a specialist team who have extensive experience not only in software development but also in the coach hire industry itself.
There are new features being launched every week to make Transporters.io better for you, our valued customer. And whilst you're using the system if you think of a feature that would make the system better for you simply request it using the feature request facility inside your system and as long as it's feasible the Transporters.io team will build it.
Transporters.io software is suitable for many different types of transport and the coach/minibus version has been specifically designed and built to help bus companies grow their businesses and become more efficient.
Bookings
Increase booking and customer management
Manage web, phone and in person bookings in a single location
Auto pricing, booking & payment using your existing price rules
Automated enquiry, booking, payment and pre journey communications.
Drivers
Quickly & easily manage staff drivers and contractors
Assign jobs, get prices, track driver hours & 3rd party costs.
Track pay, commissions, invoices, bonuses and time off.
Simple GPS tracking for all your journeys
Finances
Increase bookings and reduce the time to get paid.
Automatically track and chase deposits and balances.
Take payments online or via traditional methods
Record all invoices and payments and easily sync with your accounting systems
Unbeatable pricing
Our standard package is completely FREE – FOREVER!
With all the features you need to run your business, no limits on users or bookings.
Get access in 5 minutes, automate your business in less than one hour.
*subject to terms and conditions