Transporters.io – Global Booking Network
Available Now!
IT'S 2017: PEOPLE EXPECT QUICK AND EASY ONLINE BOOKING AND PAYMENT FOR ALL THEIR GLOBAL TRAVEL NEEDS.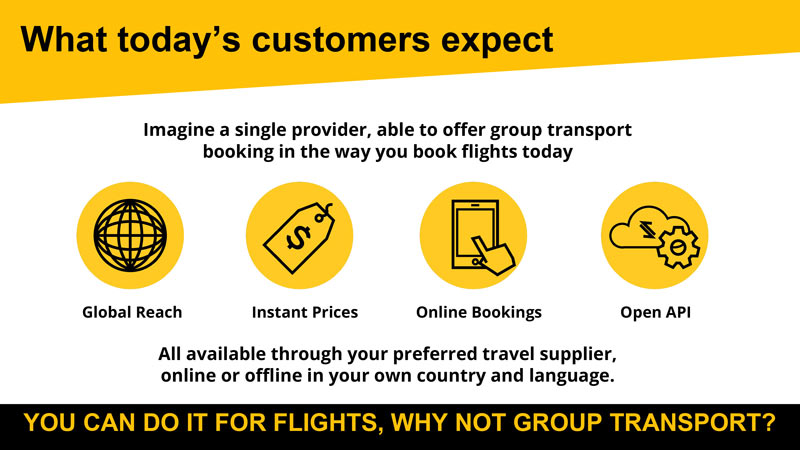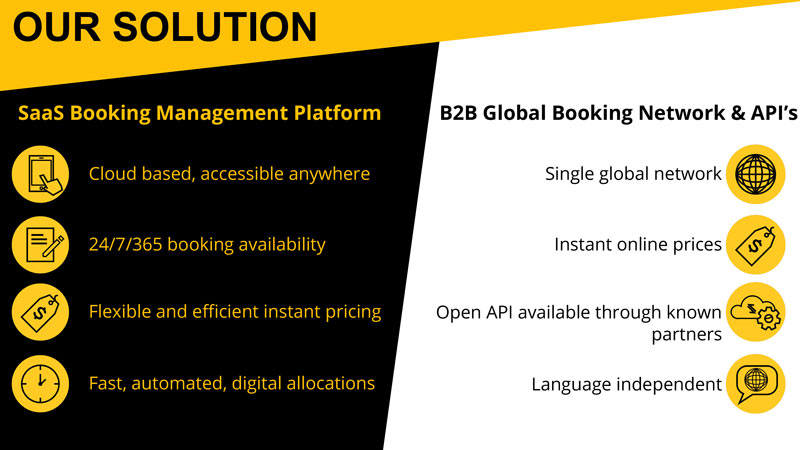 Who is the Global Booking Network For?
Our Global Booking Network is the perfect solution for any business that has a regular involvement in either selling or buying group transport.
By tapping into our API or using our simple portal you gain instant access to a growing selection of vehicles all around the world.
OTA & Travel Agents – Increase your inventory and easily offer full service solutions to families and larger groups.
Travel Management Providers – Improve your processes and provide a faster and more efficient service to your clients.
Corporate – Simplify your group transport bookings and ensure policy compliance through a single pre-approved provider.
Clubs and societies – Make arranging travel easier for you and your members.

Consumers

– Our network is for businesses only, but you can benefit by booking easily through any of our integrated partners.
Key Features – for Booking Partners
Get instant prices for private hire vehicles up to 50 seats.
Instant booking confirmations.
Expanded travel inventory at your disposal with low effort and costs.
Maximise revenue from your existing customers through add-on sales.
Screened, vetted and regularly reviewed suppliers.
Fastest growing booking network of its kind.
GDS for group transport.
RESTful API – easy for your developers.
Coming Soon
Availability of countries and vehicle types increasing every month.
Integration free portal for your staff to conduct manual bookings.
Multiple agent support.
Filter suppliers by accreditation and ratings to ensure compliance.
Different transport modes such as air and sea.
And much, much more…
Are you a Transport Provider?
Applications are open to join our growing Global Booking Network, opening the door to a new source of bookings.
Acceptance is subject to approval and meeting our quality standards, if you wish to apply then the first step is to Signup for Transporters.io Transport Management Software.
Once your system is setup you can begin apply to the GBN through the Integrations tab in Settings.