June 19, 2019 12:06 pm
Over the last few years we have spoken with hundreds of Transporters.io users who operated shuttle runs, scheduled bus routes or similar.
While a number of these companies are already happily using Transporters, we were aware that a larger number of these companies were unable to solve their needs with Transporters.
Our fixed route pricing and quote form helped, but it was designed with private hire in mind, without any concept of scheduled departure times or trip capacity limits.
Which is why, we are pleased to announce….
Scheduled Routes are now supported in Transporters!
Multiple Pickup Locations
Multiple Dropoff Locations
Scheduled times for pickup/dropoff
Set days and dates for routes
Pricing per set of locations
Pricing per passenger type (eg. adult & child)
One way or return booking and separate pricing
Per trip capacity management
Single step driver assignment for entire trip using drag and drop scheduler.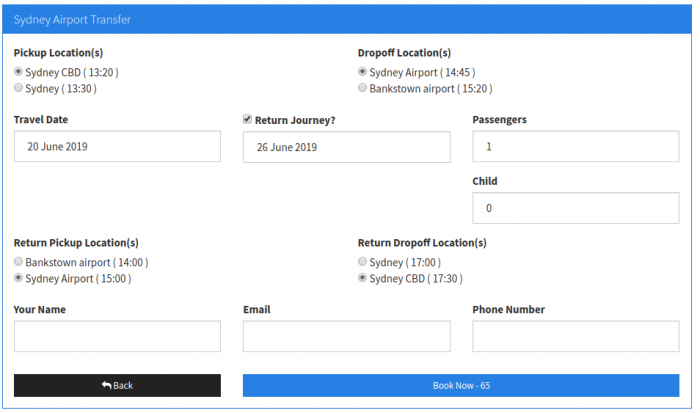 Scheduled Routes are a Professional Level feature, let us know if you would like us to reactivate your trial to test these out.
There is no extra cost for using Scheduled routes.