October 7, 2016 5:08 am
Transporters.io takes the world by storm as the fastest growing transport management software since being recognised by 3 independent award bodies just less than 6 months after the official product launch
Transporters.io is a comprehensive end to end booking system for any type of transport company and uses highly secure cloud computing to manage everything from initial enquiries through to driver allocation, finance and payments.
Just a few months after the first Transporters.io system went live in April 2016, the company has been inundated with positive customer feedback and industry recognition leading to a total of 3 completely separate nominations from both Asian & Global organisations.
Co-founder & COO, Chris Armstrong explained that "Many companies and organisations never get this type of recognition, so we are extremely proud that Transporters.io has gained so much attention from influencers in the tech/startup industries and all within the first six months of operation. It is a real testament to the effort which the whole team has put into developing our product over the last 12 months. We are very excited about the next steps in our journey and extremely confident that we have the right team behind us to compete with the very best software solutions on the market."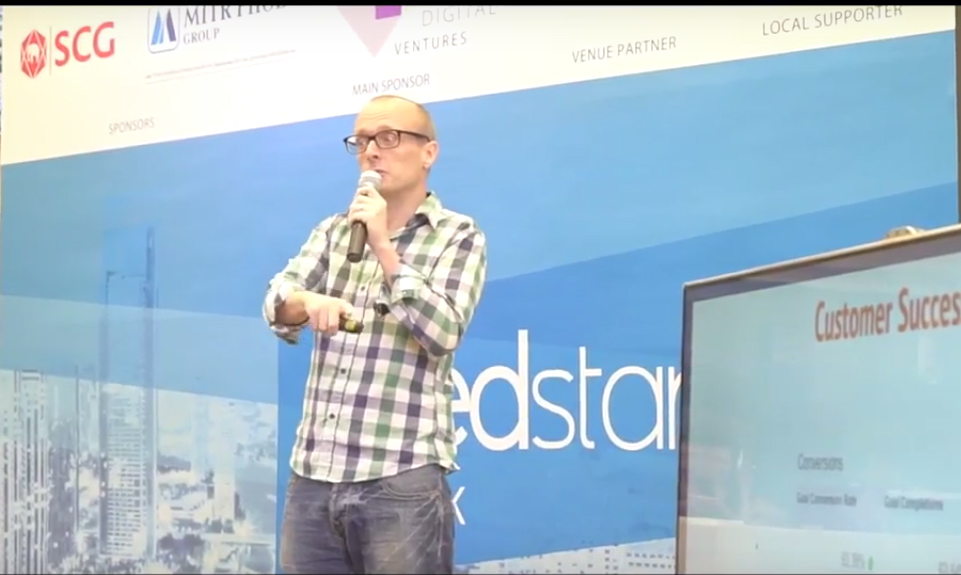 The First Nomination – Finalists in Seedstars World, Bangkok
Start up's from all over the globe who meet specified criteria can apply to compete in local and regional competitions. After introducing their product at the preliminary rounds, selected start up's are invited to present to a jury of investors who will choose a winner to attend the international Seedstars summit. Receiving up to $500,000 of investment along with a week long trip to Switzerland to join entrepreneurs from 65 countries around the world as they battle it out to be crowned Seedstars World Global Winners.
The winner of Seedstars Bangkok 2015, Cassandra Italia from Top Docs tells us how being involved in a start up support network like Seedstars can bring tremendous benefits to your business – "Winning Seedstars World in Thailand 2015 has been invaluable in accelerating our growth. From corporate partnerships and publicity to investor meetings were all as a result of winning the competition. Most importantly I have a network of fellow entrepreneurs in 63 different countries around the world."
The Second Nomination – Red Herring Top 100 Asia Winner
On 19th September, Red Herring announced its Top 100 Asia award winners in recognition of the leading private companies from the region, celebrating these startups' innovations and technologies across their respective industries.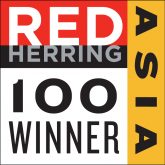 Red Herring Top 100 Asia enlists outstanding entrepreneurs and promising companies. It selects the award winners from approximately 2000 privately financed companies each year in Asia. Since 1996, Red Herring has kept tabs on these up-and-comers. Red Herring editors were among the first to recognize that companies such as Google, Facebook, Kakao, Alibaba, Twitter, Rakuten, Salesforce.com, Xiaomi and YouTube would change the way we live and work.
"In 2016, selecting the top achievers was difficult as always," said Alex Vieux, publisher and CEO of Red Herring. "The variety, depth, disruption and traction we saw from the early stage companies to those with significant scale made 2016 a great vintage to judge. The Asia winners are representative of the amazing ecosystem that never ceases to astound, with new and experienced entrepreneurs continuing to push the barriers of innovation. As one of the winners, Transporters.io should be proud of its accomplishment."
The Third Nomination – Digital Ventures
The Digital Ventures Accelerator is a subsidary of Siam Commercial Bank and startups can apply for the accelerator program any time up until 31st August with the first round qualifier announcements in the middle of September. Interviews are then held up until the end of September with results announced at the beginning of October. A number of applicants are selected to receive external funding, growth hacking consultation and the opportunity to connect with top VCs and investors.

"Getting to the interview stage of The Digital Ventures Accelerator so early in our startup journey was an amazing achievement for Transporters. Especially as we are not part of DVA's key focus industry we were thrilled to be shortlisted and given the opportunity to present our product to world class leaders. Our whole team is very excited about the future and the amazing times ahead of us. Achieving so much in our first six months of operation gives us the confidence and commitment to take Transporters.io from being the world's fastest growing Transport Management Software to being the World's Best Transport Management Software."  Says CTO & Founder Mark Walker.

Tags: red herring award, seedstars bangkok, transporters.io